Our Company
Crotone is the hometown for the Facino Company: this beautiful city faces the Ionian Sea, within the Marine Protected Area of Capo Rizzuto, it is included in the scenery of the promontory of Capo Colonna and immersed in the fertile and generous heart of the land of Calabria.
Our adventure began in 2002 when the dream of preserving our tradition and making it a symbol of quality in the world prompted Francesco to found "Facino Specialità Gastronomiche".
Our examples are our grandmothers, who raised us with their wholesome recipes and would feed us nothing but the best.
Today, we make this happen through a combination of traditional know-how, constant monitoring of the production chain and cutting-edge technological equipment that have become the strongest assets of our brand and ensure that we always deliver top-quality products with a distinctive taste.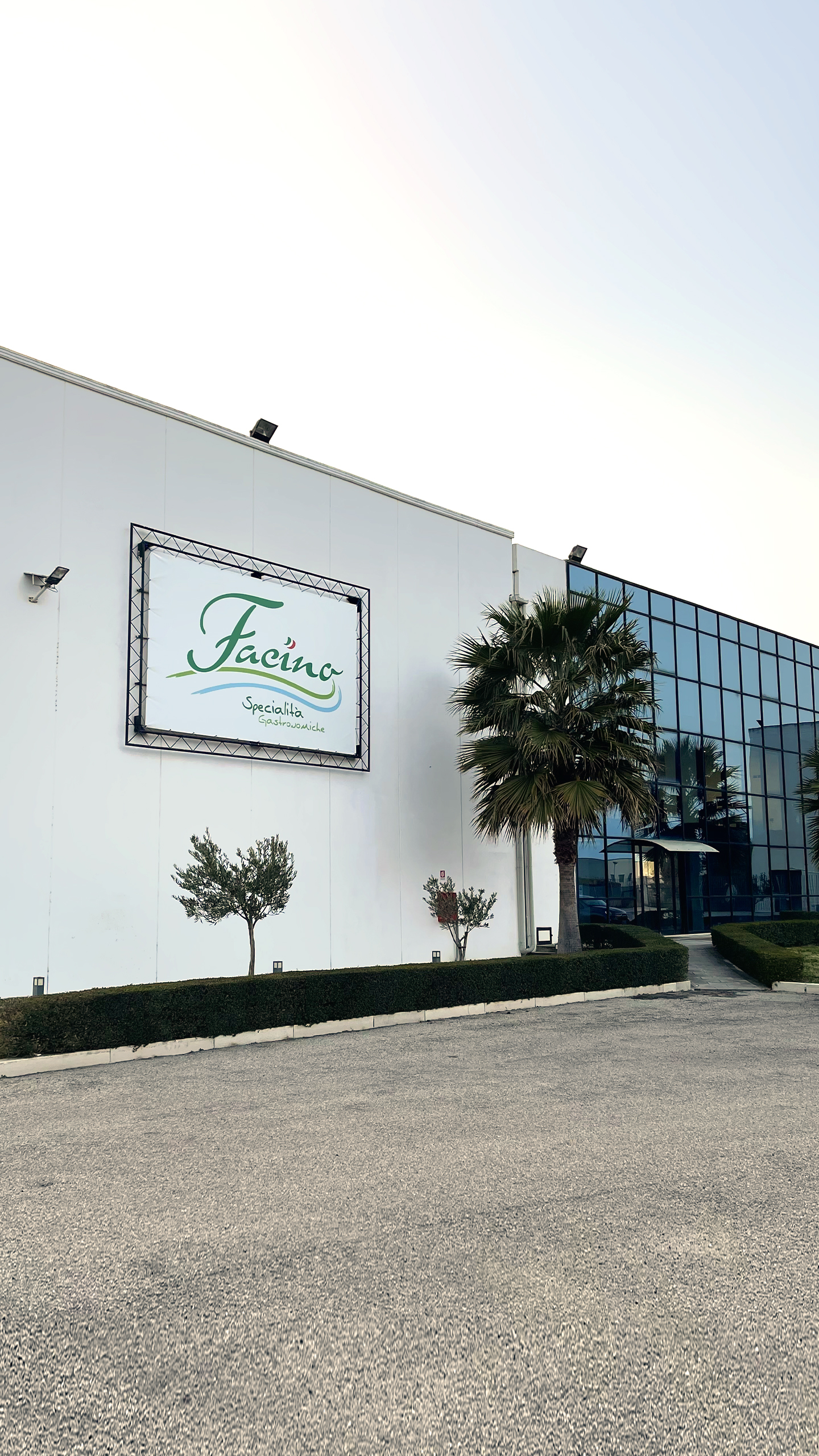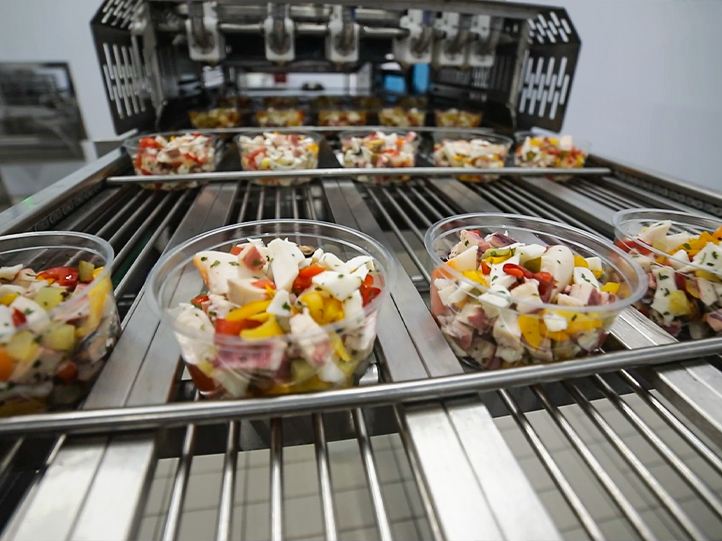 The Facility
In 2020, the company moved to a new and larger facility, equipped with Industry 4.0 machinery, which enabled it to implement the use of digital technologies in production, as much in equipment diagnostics as in monitoring production standards. Production has been further optimized; in fact, the lines have been separated and the formats produced are now different: Seafood Range, in oil, grilled and in brine appetizers; Vegetables Range, grilled, in oil, in brine and stuffed vegetables; Olives Range, in oil and brine; Sauces and Patés Range; Ready to eat sauces Range, both with seafood and vegetables; and Cooked Vegetables Range.
Since 2019, we have been able to implement the short supply chain, acquiring a 30-hectare farm, thus ensuring in-house production of part of the raw materials that are processed in full respect of tradition but using the most advanced machinery.
Certifications
Our high production and quality standards are guaranteed by the full respect to the procedures dictated by the HACCP system, by obtaining the CE marking and achieving IFS (International Food Standard) "Higher Level" and BRC (British Retail Consortium) "Grade A" certifications.
Learn more about the certifications

OPERATION FUNDED WITH POR CALABRIA (Regional Operational Project)
FESR-FSE 2014-2020
GOAL 8 – PROMOTION OF SUSTAINABLE AND QUALITY EMPLOYMENT
Specific goal 8.6
The Environment
Regarding Corporate Social Responsibility we are making great steps forward. We are very attentive to the environment and its needs, which is why we have equipped our production plant with a cutting-edge photovoltaic system that allows us to provide most of our energy needs.
For our packaging, we always look for materials that best pair with an environmental-friendly business, the last of which is PET, a 100% recyclable plastic.
The Market
In the last few years of activity, our company has recorded a constantly growing trend in terms of revenue: this satisfactory result is a mixture of many factors, like the high quality of the product, diversification of packaging, their customizations required by customers according to markets, but also the continuous search for new business partners. This has enabled us to expand our market throughout the whole country but with a strong international vocation that has allowed us to export our specialities to almost all European countries, North America, East Asia and Australia, in the different channels: Wholesalers, Ho.Re.Ca and Retailers.